X.VetDental software

---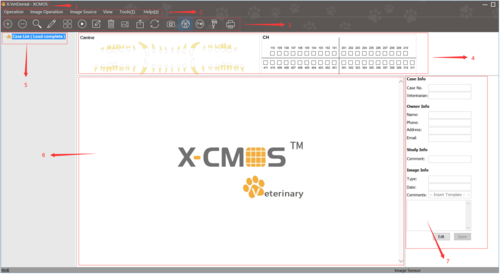 XCMOSImaging software operation interface
1、Title Bar

2、Menu Bar

3、Tool Bar

4、Image Location

5、Case list

6

、

Target Frame

7

、

Image Information



---
Images Display Mode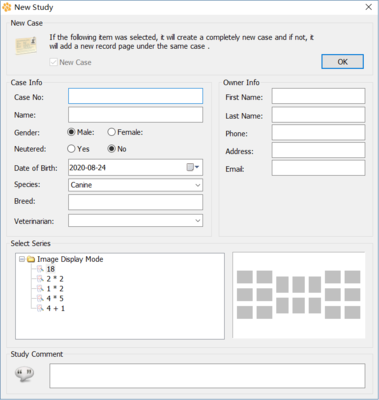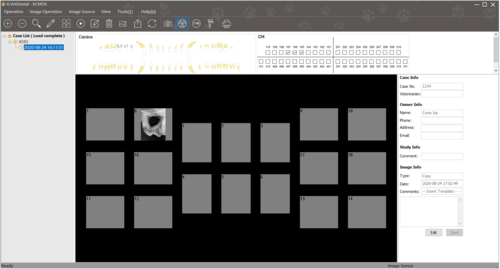 Up to 20 pictures in one page, for dental x-ray imaging application, 18 pictures display mode (full mouth series frame) is optimal for choice that the images will be rotated to teeth right position automatically.
---
Image Capture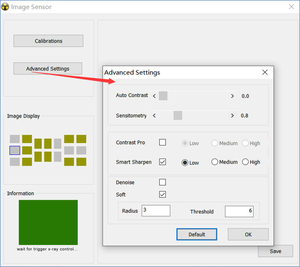 Advanced Settings:Three options for choice to improve the images contrast
---
Image Process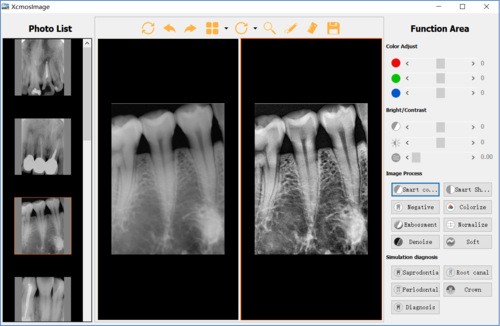 Smart contrast - improve the underexposed image quality, show a better structure.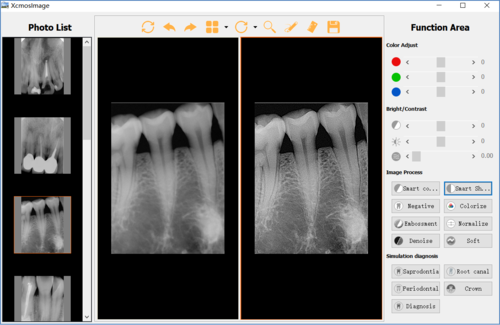 Smart sharpen - sharpen edges is to assist diagnosis for potential problems.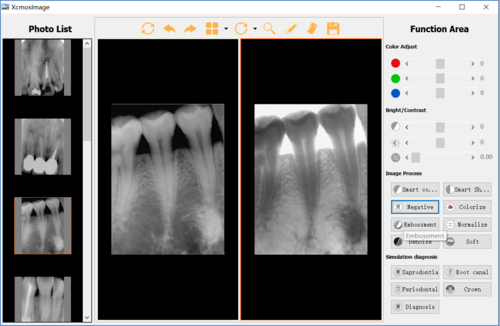 Negative - contrast enhancement effect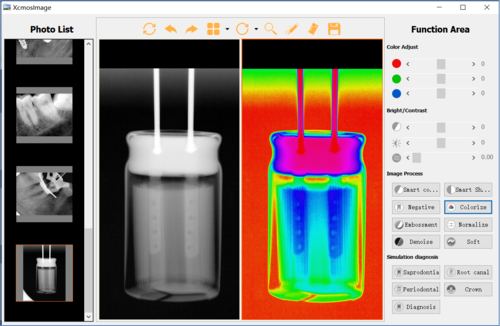 Colorize - easily figure out different parts
---
Printing Function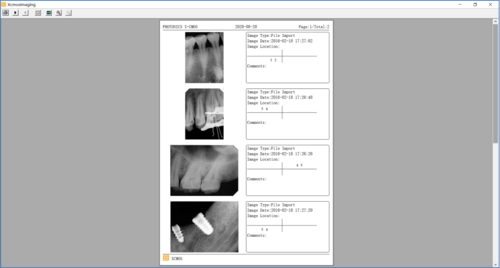 Maximum 4 pictures per page,inclouidng comments of each image.
---
Multiple Users Version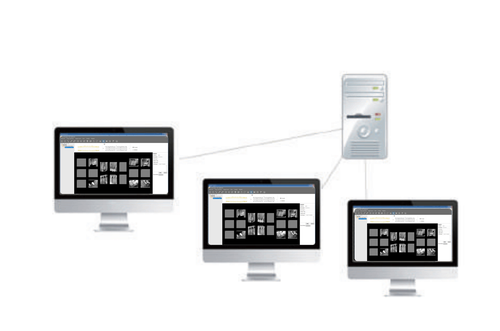 Enable data sharing to achieve the possible of linking several computers to have the database obtained in one of them from XCMOSImaging software.